macgunner01
Advanced Member



298 Posts
Posted - 11/05/2009 : 06:45:11 AM
---
So today, I received my Bavarian service-grade flip-sight twins: one Forestry Police, one Rural Police.

The Forestry Police (-N+O for Niederbayern (Lower Bavaria) and Oberpfalz (Upper Palatine)) is a late(r) 5.053 million Inland (about July 1944) with a 5-44 Inland barrel (probably original). It then went to Austria, where it spent time in Obero÷sterreich (Upper Austria) (marked "LGK O÷"). It's a pure mixmaster, with a BR rear sight (rock-ola), winchester bolt, SG slide, and a type I barrel band (ui on band, ui on swivel). It's got an oval-cut lowwood stock and 2-rivet handguard, both marked "OI" (If you have a Bavarian Inland ending in "1531", email/pm me: I have your stock and handguard!). Passes bullet test, and closes on a Forster "GO" gauge, but NOT on a "NO-GO" gauge.

Overall, the Forestry Police is a nice-looking rifle. Makes a great addition to the collection!






Now, the Rural Police: This one is a HOME RUN!!!!

It's an (as I can see) ALL ORIGINAL (except for flip safety) 1.434 million Underwood (June 1943) with a 5-43 Underwood barrel. It served faithfully in Bavaria and then Austria, where it ALSO spent time in Obero÷sterreich (Upper Austria) (marked "LGK O÷"). The only non-Underwood parts are an EI-marked Type IIA mag catch and an RHI-marked Trigger, and according to War Baby: Underwood recieved 1,998 mag catches and 998 triggers on 2-16-43.

It comes complete with an Underwood-marked rear flip sight (U on leaf, S on left side), an unmarked Type I barrel band, Type II Dogleg hammer, and all the parts stamped with serial numbers match the rifle. It also passes the bullet test, and also closes on "GO" and NOT on the "NO-GO" headspace gauges.

The "cream on top", I believe, is the stock: It's an I-cut Highwood stock, with a STRONG "UEF/GHD" boxed cartouche with crossed cannons. But, it gets better: in the slingwell, it's marked "MARLIN". :D:D

And, here are the pictures!!!





Two more stock pics, including the slingwell "MARLIN" stamping: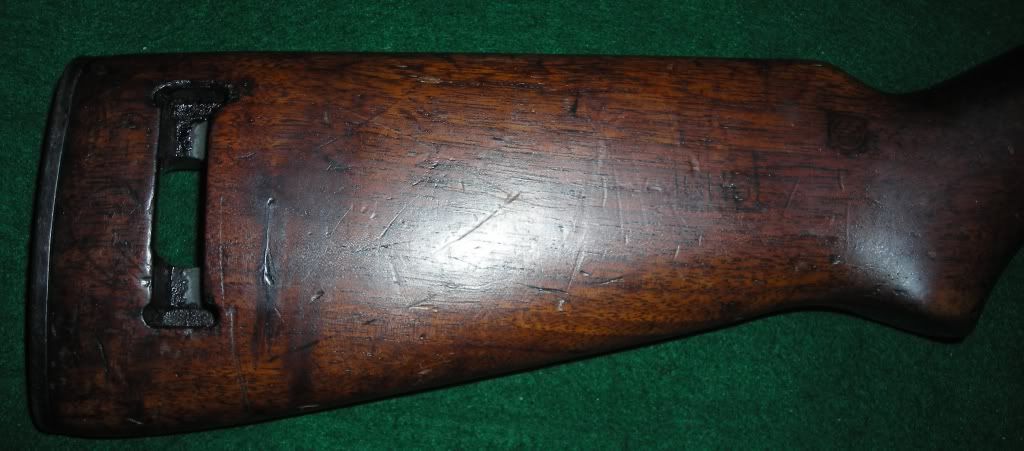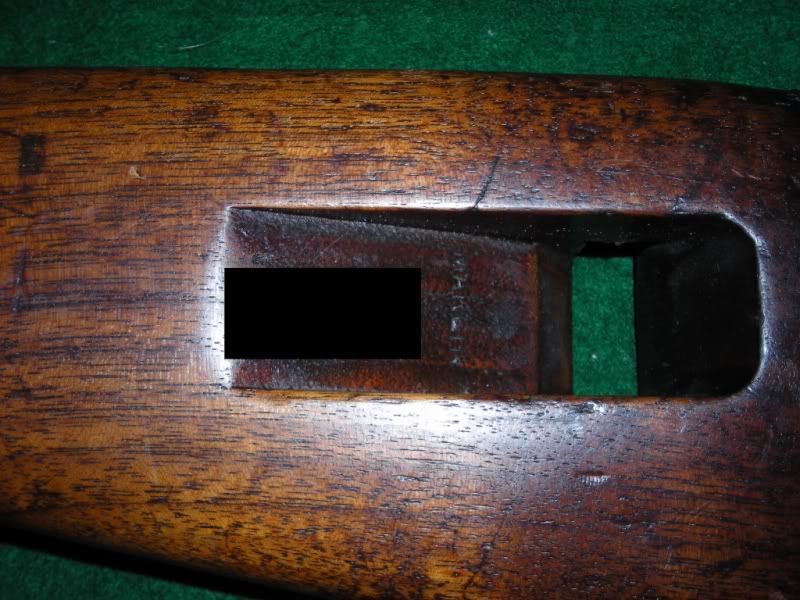 So: how rare is that "Marlin" stamping? I remember hearing that they're pretty rare, and I just saw this auction for a Marlin stock on CMP auctions:

You must be logged in to see this link.

And one more interesting feature: the entire rifle (including the screw AND band shown in the picture) is exactly how I received it from the CMP. Any ideas?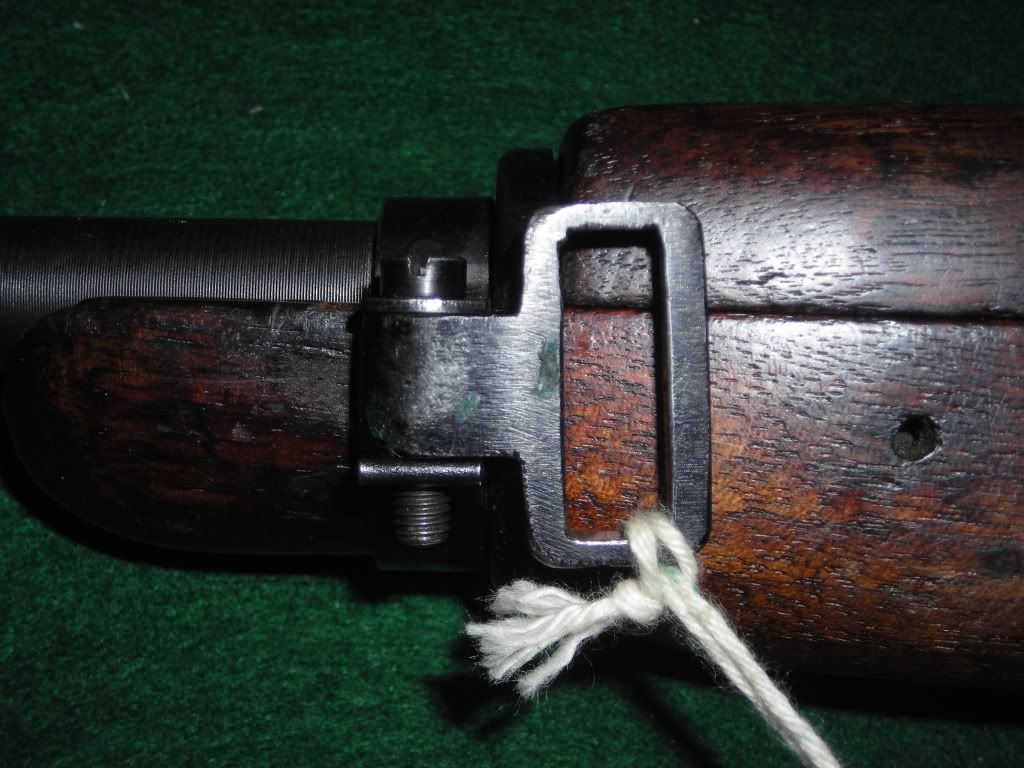 ------------------------------------------
Carbine Club / GCA Member
"Carbine Guru in Training"
------------------------------------------